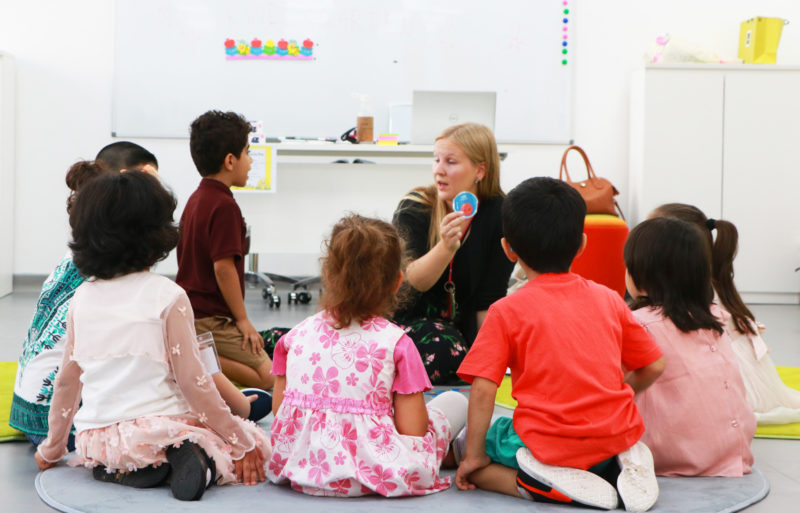 Jobs at our School
Finland-Oman School is located in Muscat, Oman. The school is a fusion of the Finnish National Core Curriculum and the Oman Bilingual Curriculum.
 The Finland-Oman School (FOS) is a unique Finnish learning community located in Muscat, Oman. We are situated on a University campus, which offers us access to endless resources, support and facilities.
At FOS, we are committed to the wellbeing of our students and employees. Most of our teachers are from Finland who work hand in hand with other teachers from Oman and other nationalities. In addition to teachers and SEN specialists, our employees include a number of support staff who offer a range of services to FOS community.
The school's curriculum is a blend of the Finnish National Core Curriculum and the Omani Bilingual Curriculum. Our Finnish teachers work and collaborate to deliver the Finnish teaching and learning practices to our growing student body.
We are looking for innovative and committed people, who are passionate about sharing knowledge, applying Finnish teaching and learning practices in an international environment, and leading a growing number of students from different nationalities.
We want you to join us if you could share our beliefs about nurturing, inspiring and challenging students with different learning styles, in a vibrant and built-for-purpose learning environment. We offer a competitive salary and benefits package and a supportive working environment where modern technology is prominently used and relevant resources are provided to support you in and out the classroom.
We provide all internationally recruited teaching staff with all kind of support to make the transition to life in Oman. We will assist you with setting up your bank account, and advise you on residential renting and car hiring or buying.
The primary task of the school is to provide quality education as well as to support and develop the education system of Oman. For the second academic year 2019-2020, the school hosts Kindergarten Grades KG1 and KG2 (ages 3-5) and Primary School Grades 1-6, (ages 5-11) and Secondary School Grades 7-9 (12-14).
We are looking for :