MESSAGE FROM THE MANAGEMENT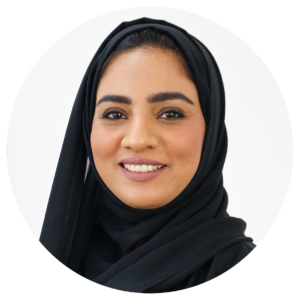 "Being part of the Finland Oman School makes me very proud to expose our future leaders to one of the most highly ranked education system in the world. We strongly embed the concept of learning happens everywhere and provide a balanced school environment where we give our students the opportunity to be unique individuals while being instilled with morals and principles that will shape them to be well rounded and successful."
Dear parents,
We would like to extend a warm welcome to you and all of our new students joining us at FOS this year. We are honoured to have you all as part of our community, as you are important to the life of Finland Oman School.
Here at FOS, we value the contribution of each and every student brings to our school which makes our school a happy and positive place to learn and work. We believe that #LearningHappensEverywhere and this sentiment truly underpins all that we do at FOS.
Our core purpose is learning and we pride ourselves in providing our students with the best possible education, and the tools needed to be successful and achieve greatness even life after school. We whole heartedly support learning and champion challenge within a safe school environment in which everyone is helpful, respectful, and happy. We encourage all of our students to explore and explain ideas, and understand reasoning, as this will allow them to facilitate life-long learning.
We believe that relationships and attitude are key factors in learning and we ensure that our students school experience is fun and enjoyable for all. We are committed to inclusion and unity, and this is reflected in our family-like school and community. At FOS, we always strive for the highest standards in every area of the curriculum, and our dedicated staff are there to support your child to fulfil their best potential, and support their holistic development every step of the way.
With your support, we seek to build a strong relationship with you, and work as a team in order to ensure your child reaches their full potential and has a fulfilling experience here at FOS. Excellent communication with parents is extremely important to us, as we believe it is an essential part of a successful school. We welcome and encourage your involvement in every aspect of our school.
Please feel free to explore this website to find out more about what we can offer you and your child. We also encourage you to come and visit our school and talk to our staff about any queries you may have, appointments can be made through the school office.
In regards to the next academic year, attached alongside this letter is our school calendar. Please kindly take note of the following dates: – Wednesday August 28th 2019: Grades 7, 8, & 9 commence (day ending at 12:30) – Thursday August 29th 2019: Grades 3-6 commence (day ending at 12:30) – Monday September 2nd 2019: KG-Gr1&2 commence (day ending at 12:30)
Furthermore, we would like to notify you all that our uniform supplier is ZAKs Uniforms. ZAKs Uniforms are a well-known reputable company, who provide high quality pieces, and you are able to directly communicate with the uniform supplier. You can also purchase the uniform by visiting the ZAKs Uniform store, which is located at Al Araimi Boulevard. Our school uniform will be available to purchase from August 20th 2019, all alterations will be free of charge for up to two years of purchasing the uniform. Please find attached alongside this letter a ZAK's Uniforms newsletter.
Please note that in regards to transportation, our top priority is the safety of our students. If your child is in KG1&2 you are allowed to fix your child's car seat onto the bus. With our expansion, we are able to provide a bus for each location, which will make transportation methods easier. Kindly note that you will need to book your child's seat for the bus before August 5th 2019. 
Please kindly note, in order to settle the payment plan and submit cheques you can visit our school office from 9:00am-5:00pm, and a member of our admissions team will assist you. We recommend that you visit our school office at your earliest convenience, in order to ensure a smooth process. 
We would like to thank you for choosing our school and we look forward to develop a fantastic and solid relationship with you in the upcoming years.
Yours in education, FOS Management